On 10 June two new members were elected to the Academy's class for chemistry: Reiko Kuroda, Professor at Department of Life Sciences, University of Tokyo, Japan, and Pär Nordlund, Professor of biophysics at Karolinska Institutet, Solna, Sweden.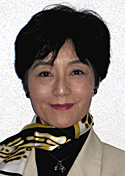 Reiko Kuroda is Professor at Department of Life Sciences, University of Tokyo, Japan. Her main research project is investigating both non-biological and biological domains of chiromorphology, the chirality of shape. Chirality is a mirror symmetry expressed throughout nature, in crystals and molecules as well as in complex living organisms. How do molecules recognize and discriminate handedness of their neighbouring molecules to form macroscopic phases? Since the chiral discrimination energy is orders of magnitude larger in the solid state compared to that in the gaseous and solution states, chiromorphology in the solid state has been chosen as one of the main research targets. The project comprises three research groups, working on solid-state chiral chemistry, instrumentation for solid-state chirality measurements and molecular mechanisms of organismal handedness determination of snails.
Reiko Kuroda has many governmental and international scientific appointments, and is vice president of the International Council for Science (ICSU) and member of the Science Council of Japan.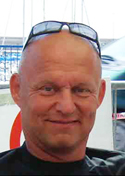 Pär Nordlund is Professor of biophysics at Department of Medical Biochemistry and Biophysics (MBB), Karolinska Institutet, Solna, Sweden. He is one of Europe's leading structural biologists. This is a field where researchers, by determining the structure of proteins, can see how genetic variation affects molecular expression. The subject is important both for better understanding of certain diseases, and for the development of new drugs.