Christina Moberg, member of the Academy's Class for chemistry, has been elected President of the European Academies' Science Advisory Council, EASAC, for the period 2020–2022.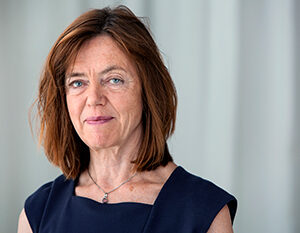 Moberg has been Vice-President since 2017. EASAC is formed by the 27 National Science Academies of the EU Member States, Norway and Switzerland, to enable them to collaborate with each other in providing independent science advice to European policy-makers. It thus provides a means for the collective voice of European science to be heard. EASAC was founded in 2001 at the Royal Swedish Academy of Sciences and works mainly on policy-relevant issues in Biosciences, Energy and Environment.
Through its network of leading active researchers in Europe, EASAC organises qualified expert groups that prepare specific issues. The result is published in the form of reports or statements.