Swedish Institute for Global Health Transformation has awarded the SIGHT Award 2019 and 100 000 Swedish krona to Claudia Hanson, from Karolinska Institutet. She is a senior scientist and clinician specialising in health systems research and implemented science aiming to improve the quality of maternal and newborn healthcare in low-resource settings.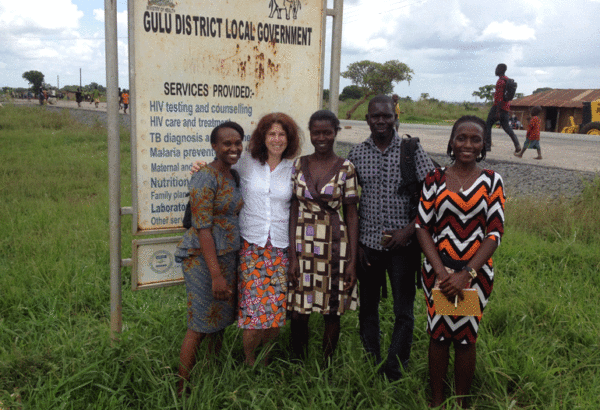 More than 300 000 mothers and 2,7 million newborns lose their lives every year.
"There is still a huge, needless dying among mothers and newborns. The first 24 hours are the most dangerous in life. But improving this situation is not so easy. There is no magic bullet, no high-tech vaccine. What is needed is skills. The key technology in this field is soap and cleanliness", says Claudia Hanson.
She has lived, worked and done research for over six years in Sub-Saharan Africa.
"I don't think one can understand the situation without having lived in the poor rural areas and met the women in the villages and the healthcare workers having responsibility for hundreds of thousands of patients, seeing what their struggles are with getting access to drugs and reaching patients in remote areas. A key to better healthcare is that those healthcare workers are empowered and feel that they are taken seriously. Many things are getting better. We see a huge increase in women delivering in facilities. But if one percent of the babies die it is still far too many."
Prize citation:
"Maternal and child mortality associated with childbirth is still a gigantic health problem in low- and middle-income countries. Claudia Hanson's extensive international research in this area is driven by the desire for progress, with capacity-building collaborations of high scientific quality. Claudia Hanson's research thus makes a concrete contribution to saving lives."
Facts about the laureate: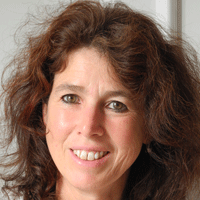 Claudia Hanson is an associate professor at Karolinska Institutet and leads several research projects linked to London School of Hygiene and Tropical Medicine, UK, in Tanzania, Uganda, Mozambique and India. Ph.D., Dr. Med. Claudia Hanson is a specialist in Gynaecology and Obstetrics and holds a Masters degree in International Health and Epidemiology.
Sight Award 2019:
The Prize was founded in 2017 with the support from the Einhorn family foundation and is awarded on 5 November 17:00-19:30 at the Aula Hall at University of Gothenburg, Vasaparken, Universitetsplatsen 1. In connection with the award ceremony an interactive panel discussion will be held on better health for refugee women and children.
The decision on awardee for the SIGHT Award 2019 was taken by the board of the Royal Swedish Academy of Sciences.
For more information and interviews:
Laureate: Claudia Hanson, claudia.hanson@ki.se, +46 (0)73- 404 35 67
SIGHT's Director: Peter Friberg, peter.friberg@kva.se, +46 (0)70-676 00 13
SIGHT was established in January 2017, at the Royal Swedish Academy of Sciences. SIGHT's purpose is to promote an interdisciplinary approach, to strengthen and bridge Swedish research and education, and to provide a scientific basis for national and transnational collaborative policy work, in the field of global health. You can find more information about SIGHT at sight.kva.nu